The Marketplace Connector sponsorship program connects our membership with organizations supportive of the mission of our system of care.  Program participants have the opportunity to gain visibility with our members by promoting their products and services.  To learn more about becoming a Markplace Connector sponsor, contact us here.
---
Chorus Innovations

Chorus is a rapid technology development platform that leverages participatory design processes to help organizations transform health and create a more equitable society. Chorus' ready to deploy digital tools for behavioral health organizations improve workflows, deliver coordinated care, and better serve users in the community.
---
Eleos Health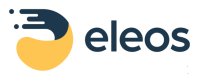 Eleos is pioneering CareOps Automation by consolidating the entire behavioral care workflow — everything from documentation to session intelligence. Clinicians are freed from time-consuming operational burdens allowing them to focus on care itself. Eleos. More Care. Less Ops.
---
MHDD Captive / Marsh McLennan Agency
Marsh & McLennan Agency (MMA) is one of the nation's leading insurance brokerages, providing comprehensive business insurance and employee health and benefit solutions to companies and organizations of all sizes. MMA offers the local touch of a personal broker with the world class resources of an international firm. MMA is the exclusive provider of the MHDD captive. For questions about the captive, call 214-697-9059.
---
Southwest Key

Southwest Key Youth and Family Services support at-risk youth using evidence-based, culturally, and linguistically responsive, and trauma-informed services and treatments that are community, home, and school-based, and covered by Medicaid. Services focus on behavioral and mental health, substance abuse, education and workforce development, case management, truancy prevention, re-entry prevention and transitional services.
---
ZMark Health

ZMark Health provides innovative revenue cycle and enrollment solutions to support the unique needs of the clients we serve by striving to create a data-focused, collaborative and responsive environment that promotes the highest standards of integrity and quality.